There's a reason "Rocky Mountain High" is one of Colorado's official state songs. Because regardless of your feelings on legalized pot, Colorado will leave you feeling absolutely magical.
If you're an urbanite, a mountaineer, a ski bum, a history nerd, an outdoor adventurer… you get the point… there is something for you in Colorado. And if you're not dazzled by the epic natural wonders Colorado has to offer, you might not have a soul.
Not convinced? Maybe these 19 reasons will prove that Colorado is the most magical state in America.
1. Because with "300 days of sunshine," Colorado is one of the sunniest places in America.


And who doesn't love a sunny day? The "300 days of sunshine" thing is actually amyth. According to the Colorado Climate Center, there's no technical definition of "days of sunshine," so measuring it gets tricky. They go on, however, to state that Colorado only has 30-40 overcast days per year, leaving at least 300 days of partial sunshine. They estimate only about 115 days that would fit the classic definition of clear… but 300 days of partial sunshine, at the least, still sounds awesome.
2. Being at a high altitude just makes things more fun.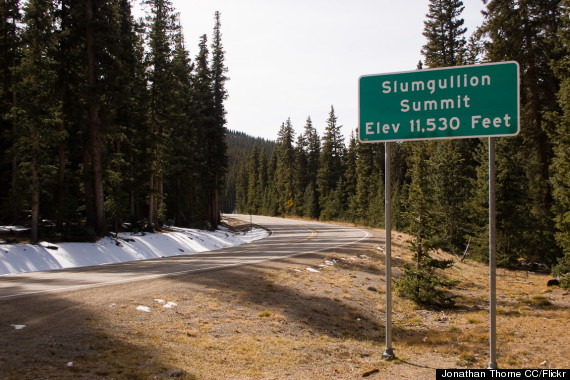 Colorado has the highest average elevation in the country. The lowest point in Colorado, located at the Arikaree River, is 3,315 feet above sea level. The highest is Mt. Elbert, located at 14,433 feet above sea level. Denver, the state's capital, legitimately earns its nickname of "Mile High City" standing at an elevation of 5,280 feet high. At these elevations, the sun is stronger. You also could potentially get drunk faster.
3. Colorado is a beer-lover's happy place.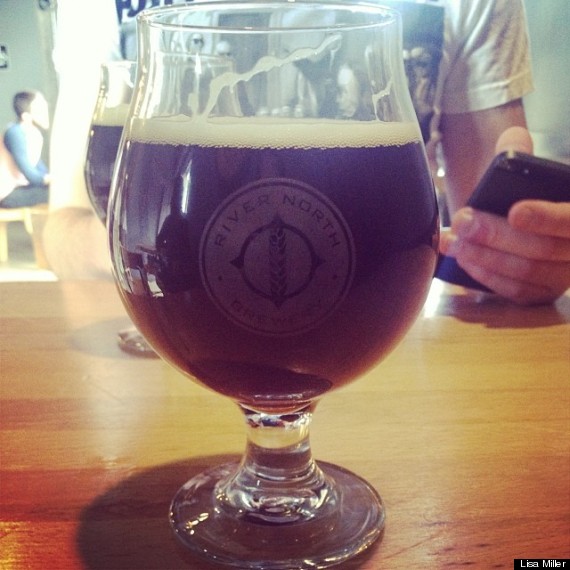 Colorado consistently ranks among the best craft brew states in America. The state has more than 200 breweries, including 130 microbreweries, according to USA Today's 2013 count. Denver itself has more than 20 breweries.
4. Because, the Rockies.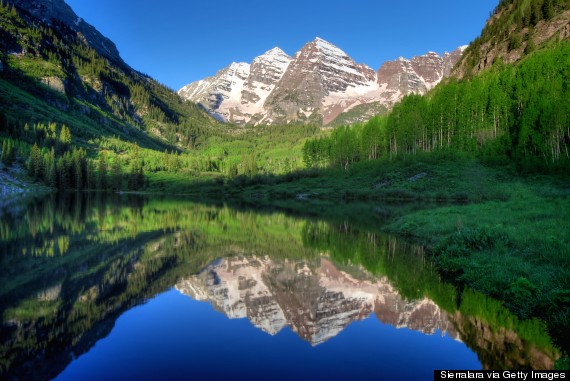 Whether you're into skiing, hiking, climbing, driving or just looking at pretty scenery, the Rocky Mountains are easily one of America's greatest natural wonders. Rocky Mountain National Park is one of the most visited national parks, for good reason. Breathtaking views are guaranteed, whether the mountains are blanketed in snow or lush green trees.
5. You can rock out surrounded by rocks at Red Rocks Amphitheater.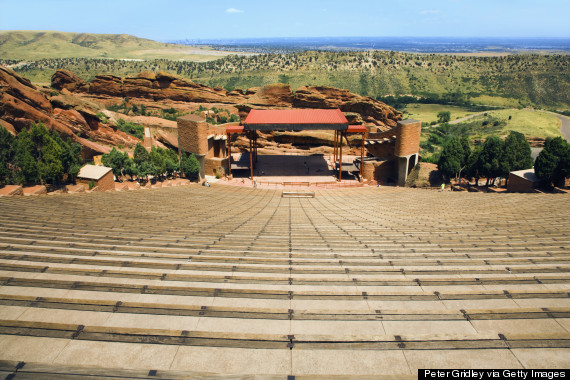 It's been called one of the best amphitheaters in America. If you can't get concert tickets, visiting by day and hiking a trail or having a picnic is a great way to experience Red Rocks.
6. Or spend some heavenly time at Garden of the Gods.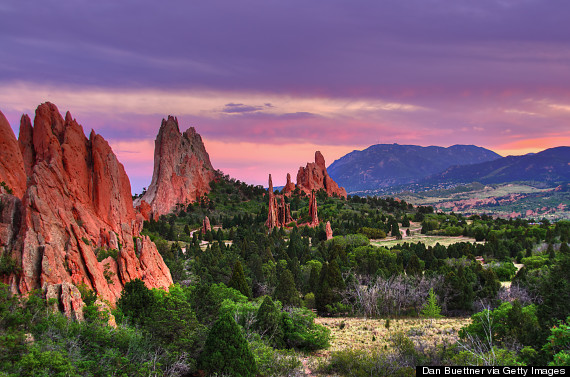 As far as U.S. natural wonders go, this is a must see. The National Natural Landmarkoffers beautiful rock formations and other archeological wonders.
7. Or visit the Flatirons, which are some of the coolest looking foothills you'll ever see.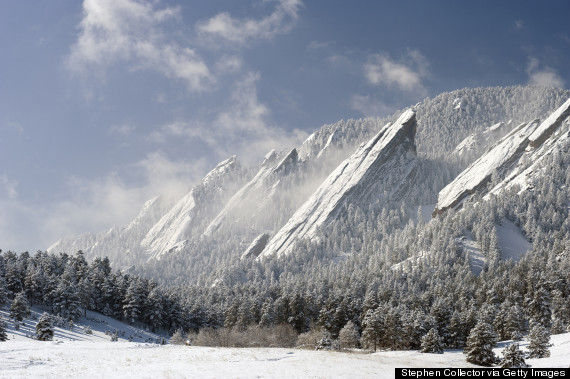 The Flatirons are located in Boulder and have a rich climbing history. They're cool to view from afar and the climbs themselves offer terrific views and some challenging routes.
8. Winding mountain roads are basically nature's roller coaster.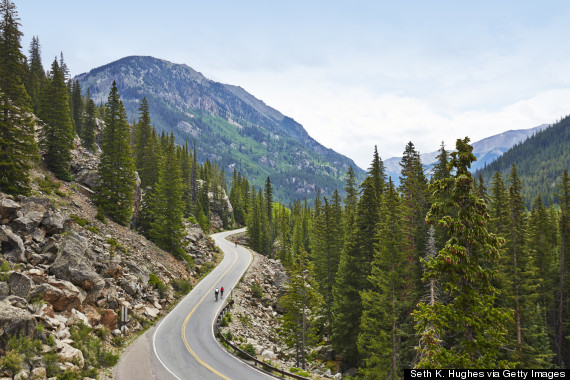 Well, nature provided the mountain. Man built the road. But still, driving up and then down a mountain is an experience every thrill-seeker should experience, and the Rockies are perfect for it. Try Loveland Pass for steep climbs, hairpin turns and views that will make both your stomach and jaw drop.
9. Travel back in time and visit gold rush and mining towns.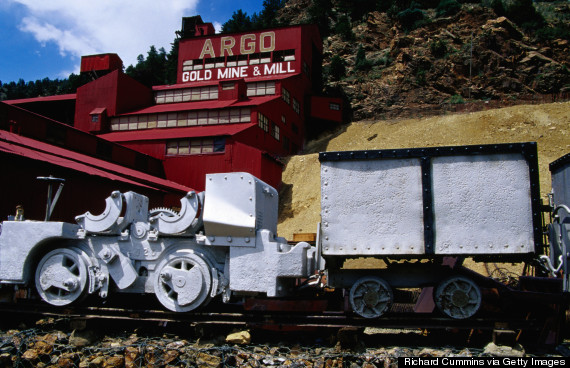 These cool little old-school mining towns look like they're out of a movie (or Snow White, maybe?). Most people associate the gold rush with California, but let's not forget Pike's Peak and Colorado's role in the fun. Follow the Colorado Gold Trail and pass through gold and silver mine towns like Idaho Springs, Breckenridge and Black Hawk. Mine tours are also available in many towns as well.
10. Denver's homegrown burger chain, Smashburger, is beyond delicious.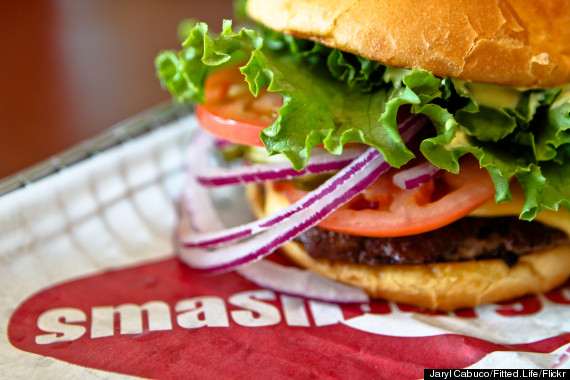 While it's up for debate where the original smashburger came from, Smashburger as we know it today is Denver born and bred. Denver is also home to the first ever Chipotle… which is pretty cool, though you can eat Chipotle pretty much anywhere these days.
11. Or, if you're feeling really adventurous, you could always try Rocky Mountain Oysters.


Warning: Rocky Mountain Oysters are not actually oysters. They are bull testicles and they are a delicacy…we kid you not.
11. Coors Field is not just a place to watch baseball.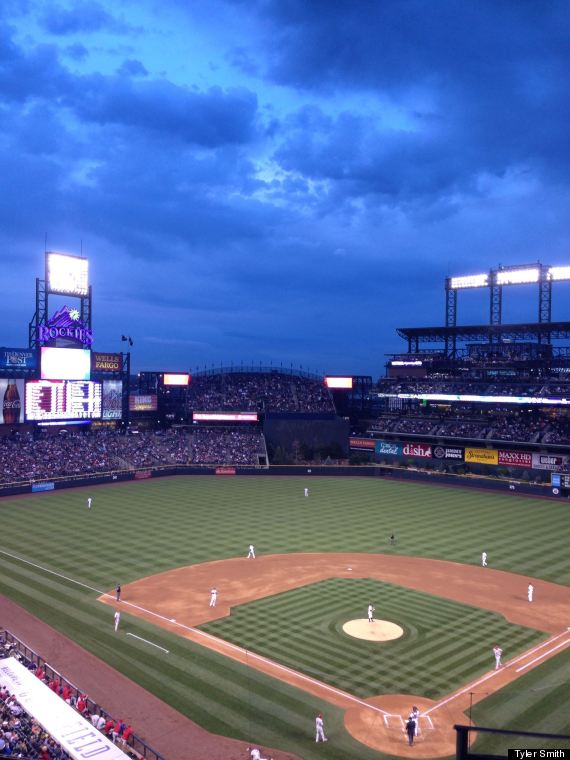 The home of the Colorado Rockies is consistently ranked as one of the top ballparks in the country. And the ballpark's not just for fans — the over-the-top stadium offers plenty to eat and drink, and sweeping views of Denver and the mountains beyond.Tickets start as low as $4, so it's a great deal.
12. Colorado's welcome signs are cooler than yours.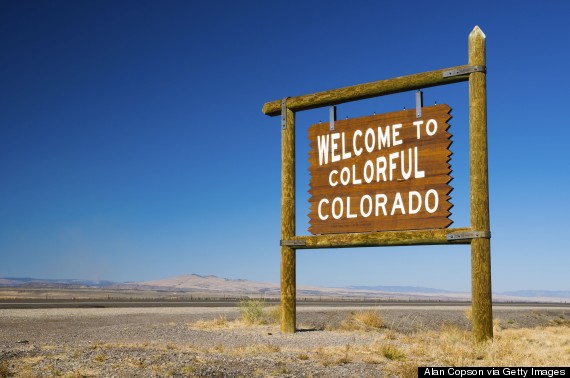 13. Denver is mecca for all things delicious, fun and cheap.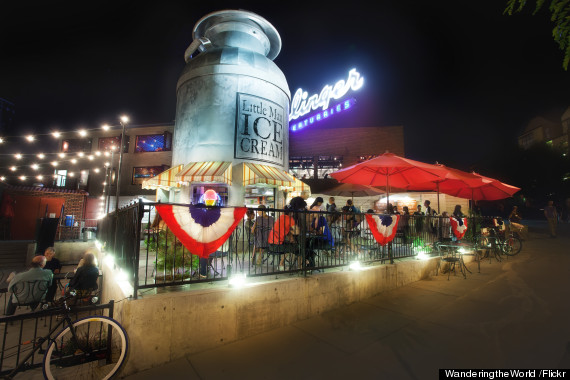 Beer is cheap, ice cream is in abundance and the cost of living won't leave you totally broke. Denver is also near plenty of outdoor adventure, so urbanites can escape from the city whenever their hearts desire.
14. And Boulder is a haven for crunchy types with no shortage of activity, and awesome proximity to nature, of course.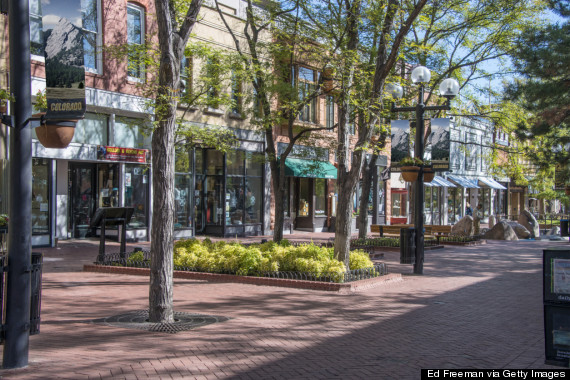 15. Because you can walk into a recreational marijuana dispensary and buy marijuana, legally. Both in-state residents and visitors (over 21-years-old) can shop at the dispensaries, though Coloradans can purchase more product than tourists. And these shops don't just sell weed… they sell marijuana-infused edibles, oils, beverages and more. If you fancy yourself a consumer of marijuana, you will be in heaven. Keep in mind, you can only smoke in private, buy from licensed dispensaries and cannot bring marijuana products out of the state.
16. Colorado is home to the North American Aerospace Defense Command… And you know what they do, right? They track Santa Claus on Christmas Eve, duh.
17. Want some thrills? How about white water rafting? Zip lining? Ice climbing? Hang gliding?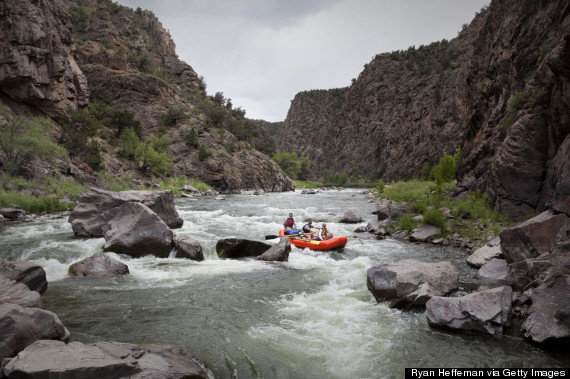 The state is an adrenaline junkie's paradise.
18. Because Colorado sets records… Zombie Crawl records, that is.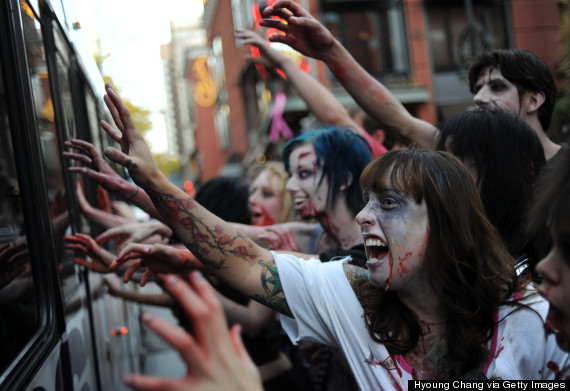 19. And, if you haven't figured it out yet, Colorado is paradise for the outdoorsy type.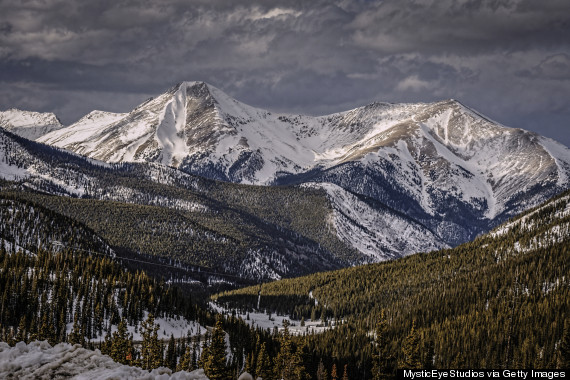 You can't beat these numbers — Colorado boasts four national parks, 42 state parks, 11 national forests, two national grasslands and eight national wildlife refuges. There's always another trail to hike or mountain to climb… could you ever be bored?